KBA 2021 SFI Catalyst Awards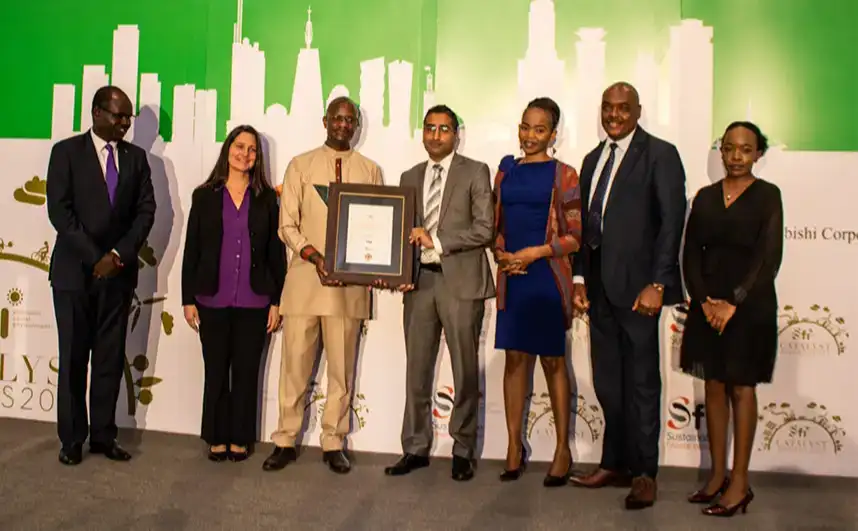 I&M Bank is honoured to have been awarded in the Best in Bank Operations Category at the Sustainable Finance Initiative (SFI) Catalyst Awards by Kenya Bankers Association.
This is an important recognition in our journey towards sustainability in the finance industry. 1 Park Avenue's energy efficient design that follows environmental recycling practices as well as the Bank's robust ESG Framework affirms our commitment and investment in the sustainability agenda.
Since 2016, KBA, through its Sustainable Finance Initiative (SFI) Catalyst Awards, has recognized firms that practice catalytic finance, which positively impacts the environment, society, and the economy.
This year, KBA sought to honor exceptional institutions that have demonstrated their leadership in creating long-term value through balancing their business goals with the economy's development priorities and socio-environmental concerns.
I&M Bank's entry in the Best in Bank Operations Category highlighted 1 Park's contribution to environmental sustainability through energy efficiency and environmental recycling practices.
It also highlighted the significant strides we have made towards the implementation of Environmental Social and Governance (ESG) framework in the Bank's operations, addressing various issues such as governance, sustainability in operations, and bank infrastructure management. This is in line with the Bank's commitment to remain a good citizen through embracing its ESG responsibility as outlined in the building resilience theme under iMara 2.0 strategy.