I&M Bank Limited signs partnership with Africa's largest e-waste firm to promote recycling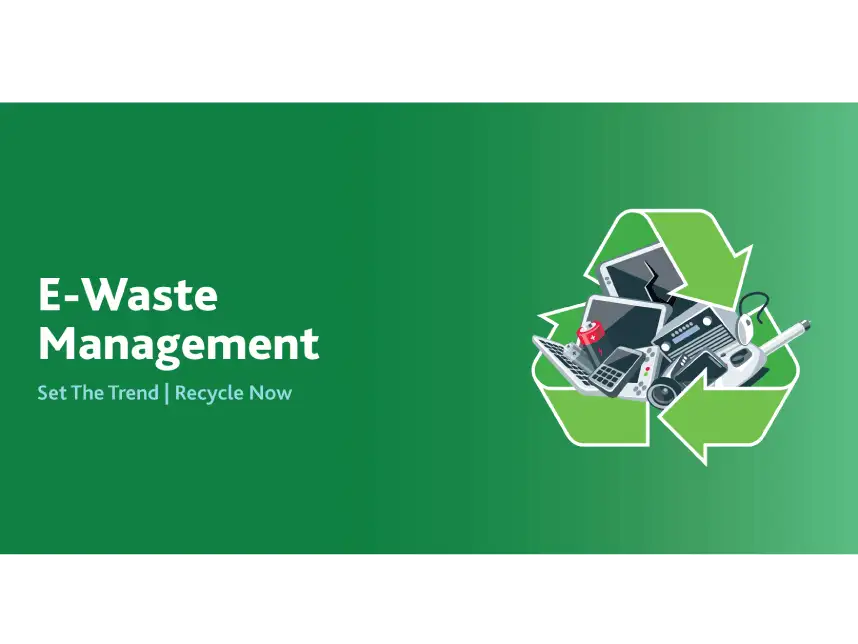 I&M Bank Limited has partnered with Africa's largest electronic waste management company, Waste Electrical and Electronic Equipment (WEEE) Centre to promote responsible e-waste disposal and recycling. 
The partnership between I&M Bank Limited and WEEE Centre will facilitate the responsible disposal of electronic waste, including computers, laptops, mobile phones, and other gadgets for appropriate and environmentally friendly disposal, in line with local and international conventions on e-waste disposal. 
I&M Bank's e-waste management initiative aims to provide a convenient and environmentally friendly disposal solution. Under the partnership, I&M Bank will place e-waste collection bins at the Bank's headquarters in Nairobi as a designated e-waste collection centre, and WEEE Centre will ensure that these items are disposed of in an environmentally friendly manner. Plans are underway to make this available across the Bank's branch network and the I&M Group.  
"We are excited to be collaborating with WEEE Centre to raise awareness on the significance of responsible e-waste disposal. Through this collaboration, our customers will be able to bring their unwanted or faulty electronics to designated e-waste collection centres, where WEEE Centre will ensure that the collected waste is handled and processed in accordance with applicable environmental regulations and guidelines," Mr. Gul Khan, I&M Bank, Kenya CEO, said.
According to WEEE Centre's CEO, Mr. Bonnie Mbithi, technological advances have increased the amount of electronic waste generated, which has become a growing concern for the country.
"We are excited to partner with I&M Bank in their e-waste management initiative. Our mission at WEEE Centre is to provide sustainable and environmentally friendly solutions for electronic waste disposal. Through this partnership, we are well positioned to contribute towards a cleaner and healthier environment through responsible e-waste management. So far, 2,181.4kgs of E-waste has been collected," said Bonnie Mbithi.
I&M Bank is committed to sustainable practices that support its Environmental, Social, and Corporate Governance (ESG) goals and has a robust framework geared towards achieving these. By providing a convenient solution for E-Waste disposal, the Bank's envisages to contribute to a cleaner and more viable environment.
-ENDS-
About I&M Bank Limited
I&M Bank is a leading Tier 1 commercial bank headquartered in Kenya, with a growing regional presence currently extending to Mauritius, Tanzania, Rwanda, and Uganda. Since its inception in 1974, the Bank has grown to a publicly listed Kenyan-based regional commercial bank offering a full range of Corporate, Business, Premium Client, and Personal financial services.
I&M Bank is wholly owned by I&M Group PLC which is listed on the Nairobi Securities Exchange. I&M prides itself on its strong values and key strengths of innovative service and strong customer relationships and through these pillars, I&M Bank aspires to be Kenya's Leading Financial Partner for Growth through provision of innovative and market driven banking solutions for its target segments. For more information visit www.imbankgroup.com
I&M Bank Media Contact
Mwihaki Wachira
Head of Marketing & Communication 
T: + 254 719088205