I&M Bank records Rwf9.2 billion after tax profit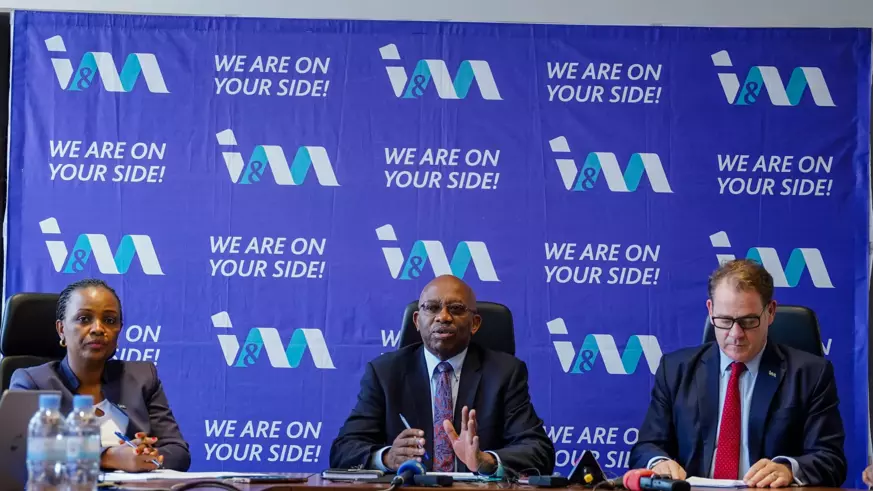 I&M Bank (Rwanda) Plc registered an after-tax profit of Rwf9.2 billion in 2021, a 78 per cent year-on-year growth. The bank in 2020 had an after-tax profit of Rwf5.1 billion.
The Bank reported Rwf31.7 billion in net revenue in 2021, up 24 per cent year-on-year, driven by an increase in net interest income of 20 per cent as well as a 69 per cent reduction in credit impairment charges.
Net customer loans in 2021 increased by 8 per cent year-on-year to Rwf222 billion from Rwf205 billion with growth supported by new deals booked across all segments and improvements in credit quality consequently driving down Non-Performing Loans Ration to 3.45 per cent.
Deposits held for customers and financial institutions grew by 10 per cent to Rwf327 billion, resulting in a loan-to-deposit ratio of 68 per cent.
The bank also saw improved efficiency in transactions with significant growth in digital adoption where 74 per cent of all customer-initiated transactions in the Bank now go through digital channels consequently driving improvements in efficiency and customer satisfaction.
The lender's customer base grew by 30 per cent year-on-year, with the Micro Small and Medium Enterprises segment growing by 80 per cent.
The growth in customer base of the much ignored segment, officials said, was driven by purposefully adjusting several aspects including risk criteria, introducing more digital avenues for onboarding, and tailoring services as decentralization of sales approach.
This they said has seen the bank more relevant to small businesses and emerging enterprises some which were previously unbanked.
The bank also continued to make investments in digital technology to encourage increased digital financial services uptake.
The performance will see value delivered to shareholders with regard to improved earnings per share of Rwf6.61, a 40 per cent growth from Rwf4.72 recorded in 2020.
The Board of Directors of I&M Bank Rwanda have recommended the payment of Rwf1.2 dividend per share, to be approved during the Annual General Meeting of shareholders slated for May this year.
Commenting on the Bank's commitment to creating long-term value for all stakeholders, the Board Chairman, Bonaventure Niyibizi said that performance was driven by the efforts and focus on improving the customer experience, shareholder engagement.
"The Bank reiterated its commitments to supporting the community we operate in, especially in 2021, with a special focus on health, education, capacity building, rehabilitation, and environmental sustainability," he said.
The Bank's Chief Executive Robin Bairstow said that the lender is guided by the strategy hinged on 3 key main pillars; driving business growth, building a resilient organisation, and optimising our operating model.
"We have delivered on our iMara 2.0 strategic objectives in 2021, with disciplined execution and have delivered strong outcomes despite covid-19 and macro-economic headwinds. Our strategy hinges on 3 main pillars: Driving business growth, building a resilient organisation, and optimising our operating model," he said.
The Bank recently invested about $26 million in its new head office, which is one of Kigali's green buildings characterized by aspects such as solar roofings for electricity generation, siphonic drainage for water treatment and concave exterior and bricks that helps cool the interior.
The building is currently at 100 per cent occupancy rate.
Commenting on the projections for 2022, Bairstow noted that they are confident that they can continue to execute against their strategy
"We have good momentum coming into 2022 and are confident that we can continue to execute against our strategy. Our focus is now to build on our solid foundation and continue the revenue diversification programme through on-boarding of new businesses," he said.
He noted that among their plans for the year includes continuous investment in digital innovation for an improved revenue generation mix, including the recently launched a micro-loan product through mobile-banking partner, SPENN.