I&M Bank joins Kabaka Birthday Run 2023 in commitment to give back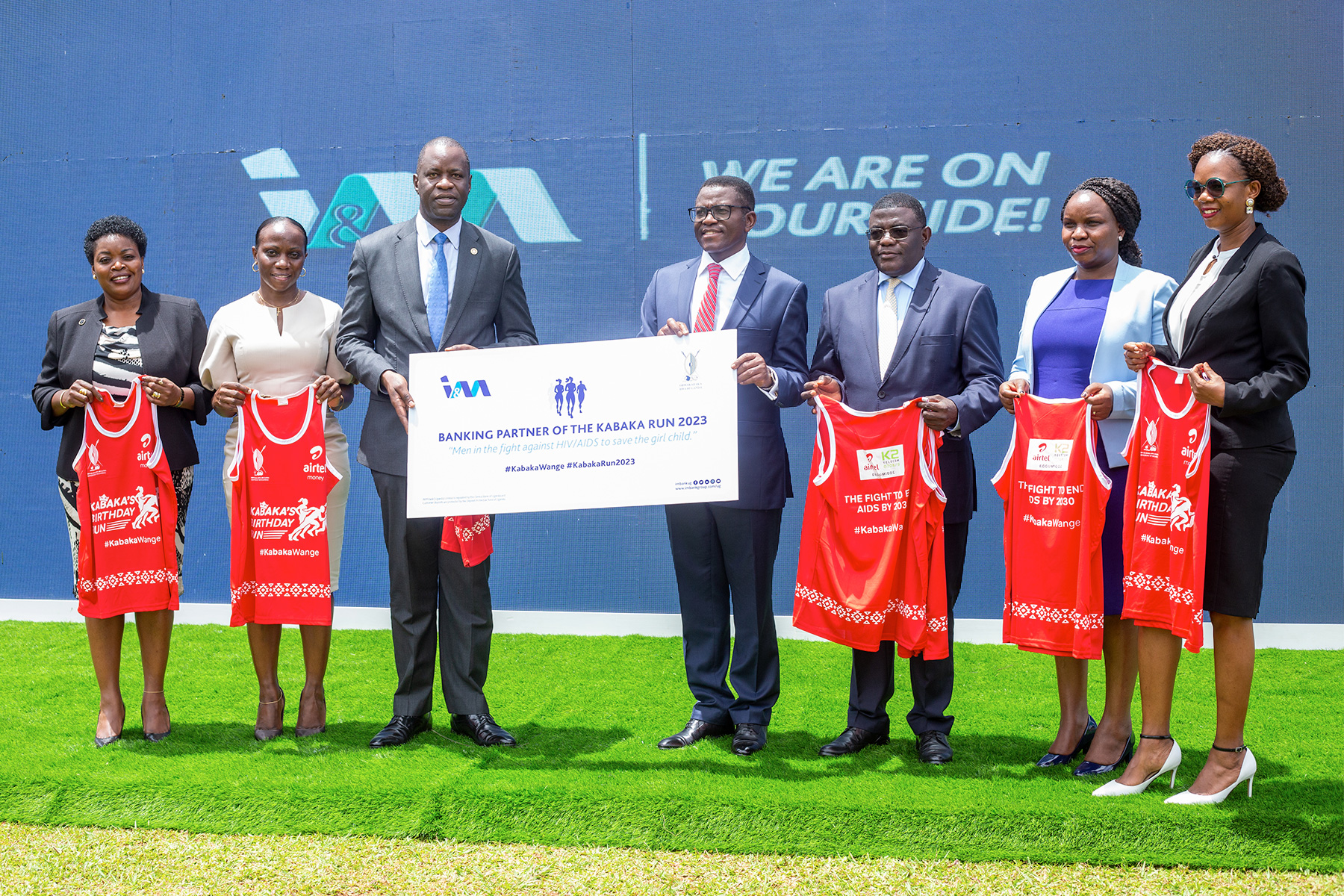 I&M Bank Uganda has reaffirmed its commitment to supporting charitable causes and giving back to the community by becoming one of the main sponsors of the 2023 Kabaka Birthday Run slated to take place this Sunday, 16th April 2023 at Bulange, Mengo. The Kabaka Birthday Run is an annual event organised by the Buganda Kingdom to raise funds for charitable causes and precedes the birthday celebrations of His Majesty Ronald Muwenda Mutebi II, the King of Buganda. This year's theme is "Men Against HIV/AIDS to Save The Girl Child," which is in line with UNAIDS' mission of ending AIDS by 2030.
"I&M Bank's partnership with the Kabaka Birthday Run is a testament to its commitment to social responsibility and community development," I&M Bank Uganda's Acting Managing Director, Sam Ntulume said. "This partnership is a significant milestone in promoting health and wellness in Uganda, and we are honoured to be part of it. It is an opportunity to give back to the community through our Corporate Social Responsibility pillar; Enabling Giving."
Mr Ntulume added that the bank was proud to be associated with the Kabaka Birthday Run and Buganda Kingdom and that it encourages men to get tested, get treated, and ultimately protect women against HIV/AIDS infection, noting that the Run is an excellent opportunity for I&M Bank to promote health, wellness, and culture in Uganda while supporting a worthy cause.
Buganda's Katikkiro, Charles Peter Mayiga welcomed I&M Bank on board, promising them a profitable partnership with the Kingdom as a favourable market for the bank. "I welcome I&M Bank on board as a partner. This partnership is mutual in a way because just like any other business, I&M Bank needs to make profits. And we are the market that you need to sell your products and make profits. Buganda as a region represents 70% of the country's GDP, so it's very wise and smart for any serious organisation to partner with the Buganda Kingdom. We shall take you to the market," the Katikiro said.
In a special way, Katikkiro Charles Peter Mayiga also applauded I&M Bank for choosing a slogan with deep meaning and purpose for the communities where they operate. "I like the I&M Bank slogan 'We are on your side.' It has a very deep meaning, in Luganda, it's interpreted as 'Tuli Namwe.' It goes a long way in showing that the business cares for the people," he added.
For its sponsorship, I&M Bank Uganda received 100 participation kits and is set to join over 100,000 participants in the 2023 Kabaka Run. The running kit worth UGX20,000 includes a vest, a water bottle and a cap that can be purchased at select I&M Bank branches i.e., Kingdom Kampala, William Street branch, Kabalagala, and Kawempe.