RTGS
Send and Receive money in the following currencies: RWF, USD, EURO.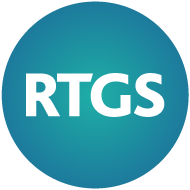 RTGS
Quick money transfer
A bank account in another bank

a bank account in I&M Bankspient gets funds in real time. Both sender and receiver get SMS notification upon successful transaction.
Using I&M Bank App or iClick: login into the main page and select transfer and follow instructions to proceed

Using USSD short code: dial *227# and Select transfer option and follow instructions to proceed
You can receive funds into your I&M Bank account by giving the sender your I&M Account number
Only Banks which are part of the clearing house can receive RTGS funds via BNR accounts.