I&M Bank responds to high cost of living with the largest Unsecured Personal Loan Limit in Kenya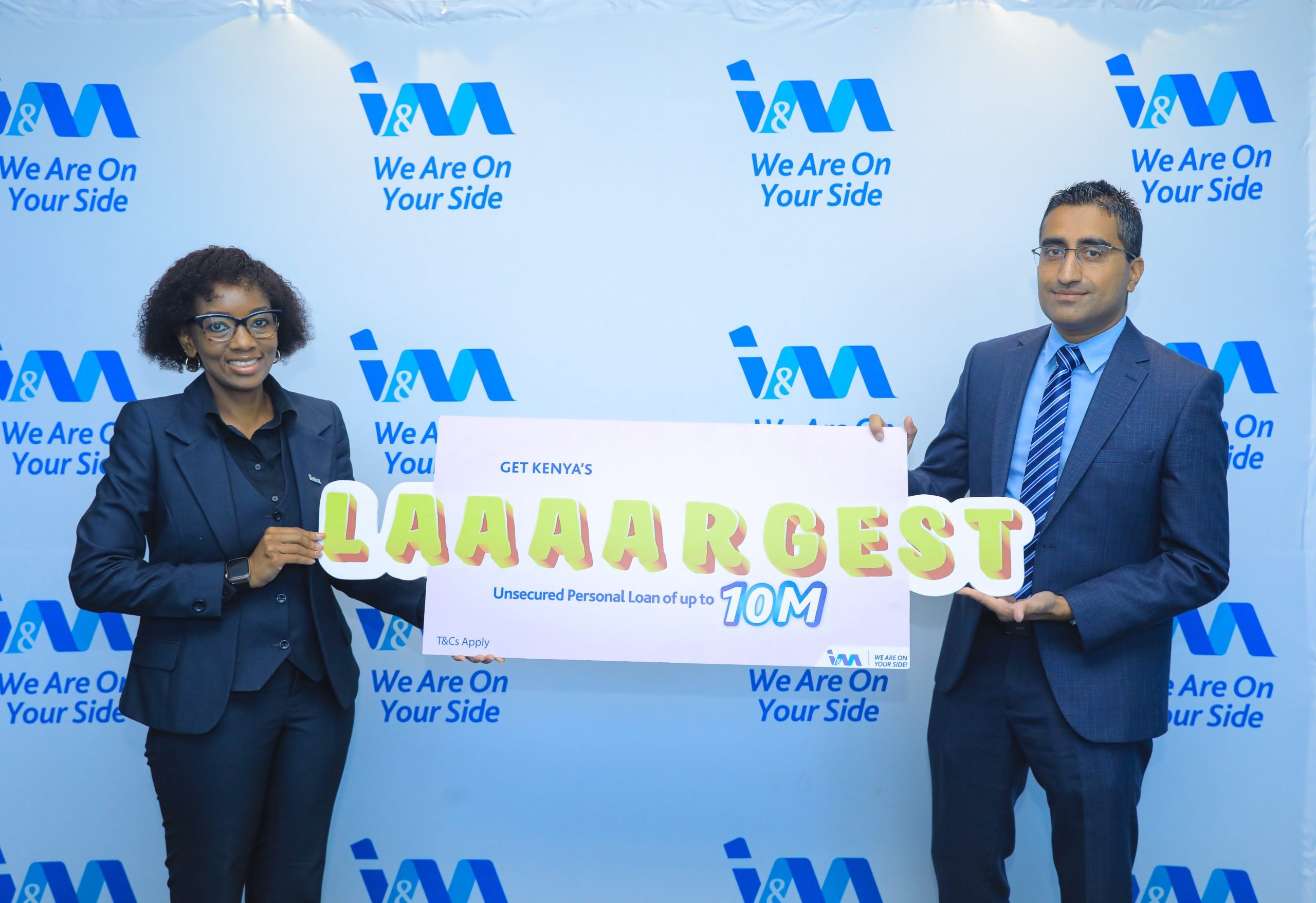 I&M Bank Limited has doubled its unsecured credit limit from KES 5 million to KES 10 million effective April 2023. This move by the lender makes the Kes 10 million loan limit the highest in Kenya for unsecured personal loans. The Unsecured Personal Loan product is offered under the 'I&M@Work' workplace banking program.
Feedback from salaried customers is that they are still feeling the impact of the higher cost of living in Kenya and they are seeking more financial support to progress their investment and financial goals. The Bank has once again responded to customer feedback just like it did with the removal of bank to mobile wallet transfer fees for personal account holders on the need for enhanced support to employed Kenyans including civil servants, corporate and small business employees through the enhancement of unsecured personal loan limits and tenures of up to Kes 10 million and 96 months respectively.
The lender has also increased its unsecured loan tenures within the small businesses sector from 12 months to 36 months to ease the burden on small businesses by providing a suitable repayment period for them to achieve their full potential.
The I&M Unsecured Personal Loan product has the added benefits of top-up for existing customers and takeover for new to bank customers.
Speaking during the launch, I&M Bank General Manager for Personal and Business Banking Mr. Shameer Patel, noted:
"In line with our iMara 2.0 strategy to innovate and launch customer-centric banking products and services, we are pleased to offer our customers the highest credit limit for unsecured personal loans in Kenya. By offering our customers more, we believe we will empower their prosperity. We have received tremendous feedback from our customers since we launched our workplace banking program earlier this year as well as from the #NiSareKabisa initiative, and I wish to encourage employers in the public and private sector to sign up to I&M@Work to take advantage of these new changes" said Mr. Patel.
-END-
About I&M Bank Limited
I&M Bank is a leading Tier 1 commercial bank headquartered in Kenya, with a growing regional presence currently extending to Mauritius, Tanzania, Rwanda, and Uganda. Since its inception in 1974, the Bank has grown to a publicly listed Kenyan-based regional commercial bank offering a full range of Corporate, Business, Premium Client, and Personal financial services.
I&M Bank is wholly owned by I&M Group PLC which is listed on the Nairobi Securities Exchange. I&M prides itself on its strong values and key strengths of innovative service and strong customer relationships and through these pillars, I&M Bank aspires to be Kenya's Leading Financial Partner for Growth through provision of innovative and market driven banking solutions for its target segments. For more information visit www.imbankgroup.com
I&M Bank Media Contact
Mwihaki Wachira
Group Head of Marketing & Communication
E: angela.wachira@imbank.co.ke
T: + 254 719 088 205