Partnership with St Ann Suresh Raja Girls High School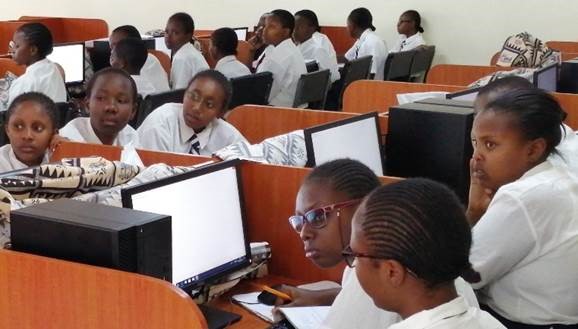 It has become clear that the COVID-19 pandemic is going to be with us for a longer time than earlier thought. It's also clear that having students unoccupied for long periods at home leaves them prone to many kind of vices. We need to enable students quickly adjust to the 'new normal' even as we wait for schools to reopen.I&M Foundation has provided a grant of KES 2,000,000/- to provide data bundles to benefit sixty two very needy students spread out in Form one to Form three, enabling those in Form three to participate with their classmates on Zoom classes, while the other students will engage in online studies. In addition the funds will be used to sustain the school's teaching and non-teaching staff, enabling them to support the students academically and provide mentorship during this period till schools open.Some of the major challenge faced by the school include many of the students needing to share the mobile devices with their parents / guardians who are also using the same devices to work, and therefore the students cannot have full time access. This is a big hindrance to the live zoom classes. The school will also post pre-recorded classes on Facebook, thus enabling students to retrieve them when they get access to the devices.The school has been diligent in contacting students mainly through WhatsApp with about 98% on board and connecting them to digital learning either through relatives or neighbours with smartphones who are willing to help. The other 2% are being supported via direct phone calls and get assigned work on text books that are already in their possession. The school's desire is to have all the students on board and participating in the live interactions in as many subjects as possible.In carrying on with their online mentorship program, the school have come up with mentorship topics for the teachers to take up per week.
I&M Bank
staff have been informed about this partnership and encouraged to participate in the mentorship program.