I&M Foundation team reached the last mile manyatta in the relief food distribution in Samburu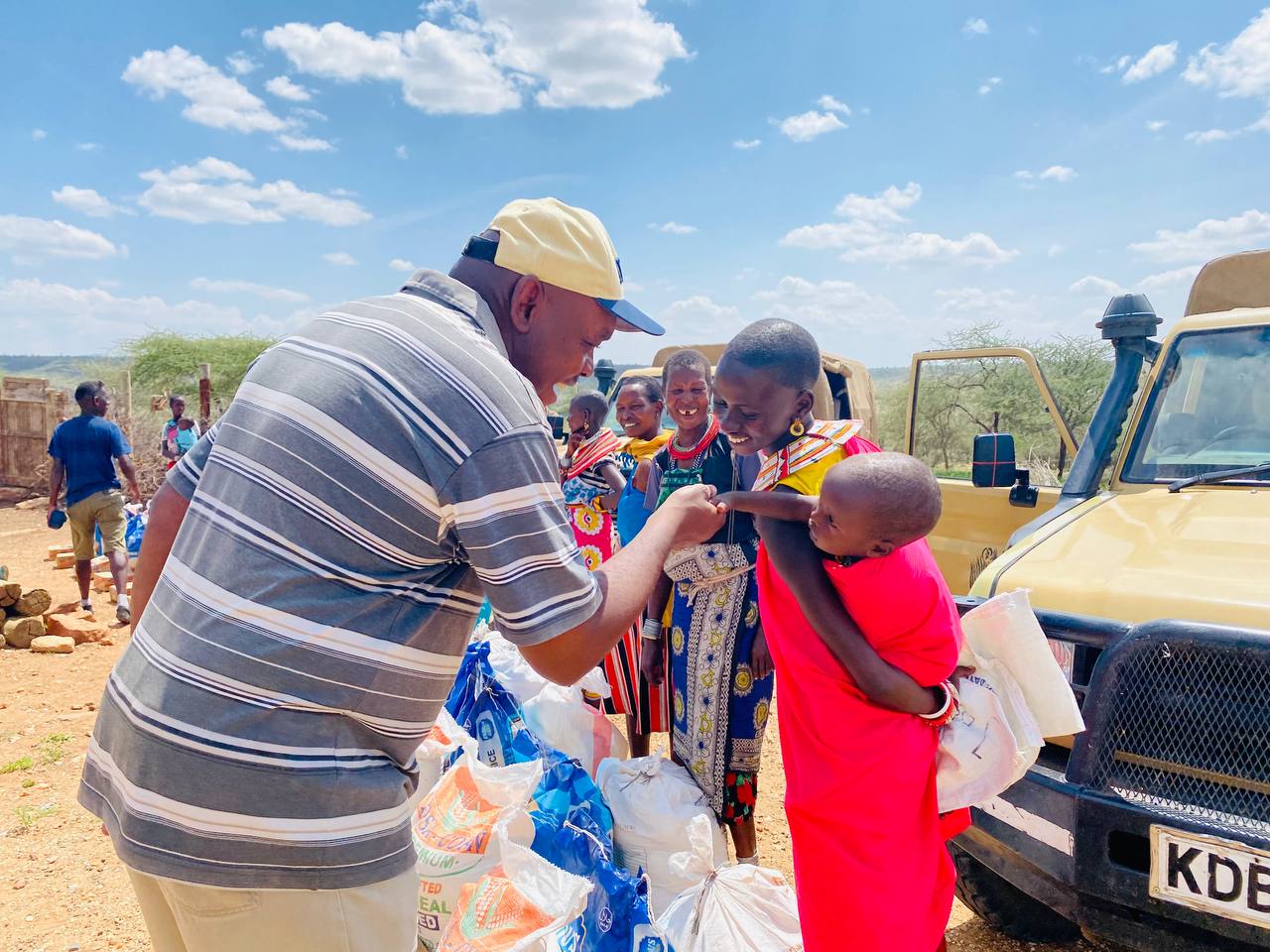 Kenya's Eastern and Northern region most arid and semi-arid lands (ASALs) are experiencing critical drought conditions due to five consecutive failed rainy seasons (2020-2022), a climatic event not seen for the last 40 years. This caused huge losses in livelihood, especially amongst livestock production systems, leading to acute food insecurity in the region. According to Kenya Arid and Semi-Arid Lands Drought Response Dashboard for 2022, climate change has doubled their frequency since 1999 and the country is now experiencing drought every two to three years.
In the last quarter of 2022, I&M Foundation partnered with Grevy's Zebra Trust (GZT) to feed 500 families in Samburu and Isiolo counties through a donation of 5.4 million. GZT works with pastoralist communities in northern Kenya to conserve and grow the endangered Grevy's zebra population.
The most vulnerable households were identified by I&M Foundation and Grevy's Zebra Trust in conjunction with 16 Village-Based Communities made up of six elected members – two women, two elders and two youth. Through their interaction with the communities, they noted that some families were going without any meals for up to two days. In addition, they discovered that many families had lost nearly 85% of their livestock due to the drought, causing an increase in the rates of theft and crime die to lack of food.
The donation from I&M Foundation supplemented a family of 5 with 75% of their adult and child daily nutritional needs for a month as guided by the National Drought Management Authority with benefiters also sharing their relief with their neighbours. Cumulatively, over 5,000 beneficiaries including women and children benefited from this intervention.