I&M Bank Foundation Partners with Strathmore University to Provide Education Scholarships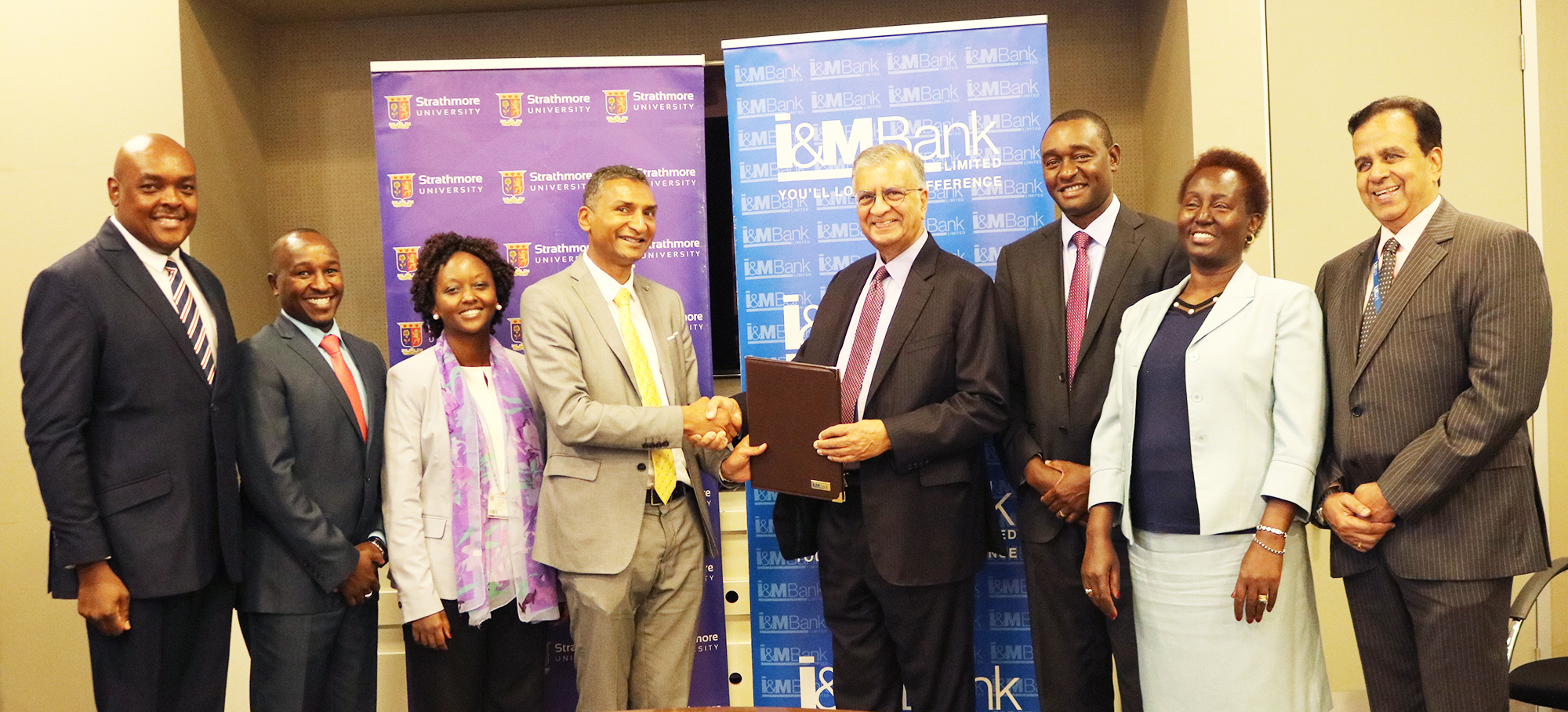 Dr Vincent Ogutu, Vice Chancellor Designate, Strathmore University (center left) and Mr Suresh B.R. Shah, Chairman , I&M Bank Foundation (center right) shake hands (in the presence of colleagues) and exchange the signed agreement; marking the beginning of the 2020 I&M Bank Foundation scholarship. The scholarship will seek to educate selected deserving students during the tenure of their degree course at Strathmore University.
I&M Bank Limited through its Foundation has today enhanced its partnership with Strathmore University to provide additional education scholarships for 15 bright but needy students, admitted for Undergraduate degree programmes in Law, Commerce, Financial Engineering, Financial Economics, Actuarial Science, Informatics and Computer Science, and Communications. The scholarship fund will comprise of Tuition and Accommodation fees totalling to over Kshs. 29 million. Over and above the scholarships, the Foundation will provide internships at the Bank through the Management Trainee programme. The Bank's staff members will in addition provide peer to peer mentorship programmes for the scholarship's beneficiaries.